Lighthouse Loyalty Members Program
Become A Lighthouse Luminary To Get Discounts On Food, Drinks & Studios.

10% discount on food & beverage anytime.

Rewards points given for everything you spend in the cafe and bar, redeemable as credits in the cafe.

Free coffee with any food purchase.

Super fast members wi-fi (up to 200mbps).

Special discounts & offers exclusive to members.

10-25% discounts on studios & production (discount depends on frequency of bookings. (Ask at Lighthouse about your level of discount)
Four Simple Steps To Receive Up To 25% Discount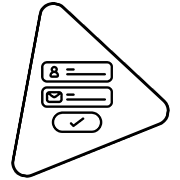 Sign Up using the form to register as a member or sign up at Lighthouse.
Come to Lighthouse to have a tour and a free coffee on us.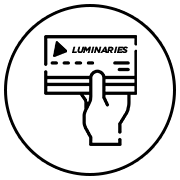 We'll give you your Luminaries Black Card and activate your membership.
Come and hang out at Lighthouse and create. You'll be able to enjoy 10% discount every day plus free coffee with any food purchase. As well as the every day discounts, we'll give you rewards points which you can redeem in the cafe.
If you've experienced our free co-working cafe, you already know how awesome it is! So we want to make it easier for you to come and be creative at Lighthouse.
Our loyalty program is designed for Entrepreneurs, Creators & Changemakers in Bali who want an epic place to hang out, eat food, drink great coffee & create entrepreneurial magic. With a free co-working cafe, studios for content creation, entrepreneur community, events and workshops, Lighthouse is "Bali's New Home For Creators".
Come in for a tour and a coffee on us.
25% Discount Off All Tattoos Anytime
More Information
What's cooler than a creator?
An inked out creator!
All Lighthouse members will get 25% off Karma House Bali tattoos, any tattoo, any time, for as many tattoos as you want.
To redeem this offer… Follow us on IG and DM us your Lighthouse membership card number and book your appointment.

10% Discount Off All IV Treatments
More Information
Fusion Wellness is a biohacking centre in the heart of Canggu, focused on prevention and human optimisation through offering vitamin infusions.
https://www.instagram.com/fusionwellness.club/?hl=en
Jl. Nelayan No.2, Canggu
Lighthouse members receive 10% discount. Use the code LIGHT10
Discount can be redeemed only once, on any day of the week (opening hours are 10am – 7pm)
Discount can not be applied for blood tests
For more information about treatment options, Click Here
To book an appointment, message us on Whatsapp +62-812-3752-1662
Copyright © 2021 LightHouse. All rights reserved.