Meeting Space Bali | Meeting Rooms
Lighthouse has created its coworking facilities around adaptable meeting rooms to accommodate companies looking for a change of scenery and technical support.
Lighthouse is also a community of entrepreneurs with complementary expertise and a desire to share their wisdom with fellow entrepreneurs. The shared or dedicated office spaces unleash creativity and the expression of skills and knowledge.
By offering the possibility to replace the traditional office with a place to exchange and meet, Lighthouse meeting rooms revolutionize the way Bali entrepreneurs work and collaborate.
This is the place that will make your meeting a success. Book your space now!
Looking for a meeting space Bali? Well, you just found one with a great community!
Lighthouse is a community of entrepreneurs dedicated to the creative and communication fields, with indoor and outdoor meeting spaces overlooking the beautiful Balinese rice fields.
Through our meeting spaces, we promote the creation and development of an ecosystem contributing to exchange and collaboration. The strength of the connections created within our community allows our members and visitors alike to accelerate and facilitate the search for professional networks, places, services, and events.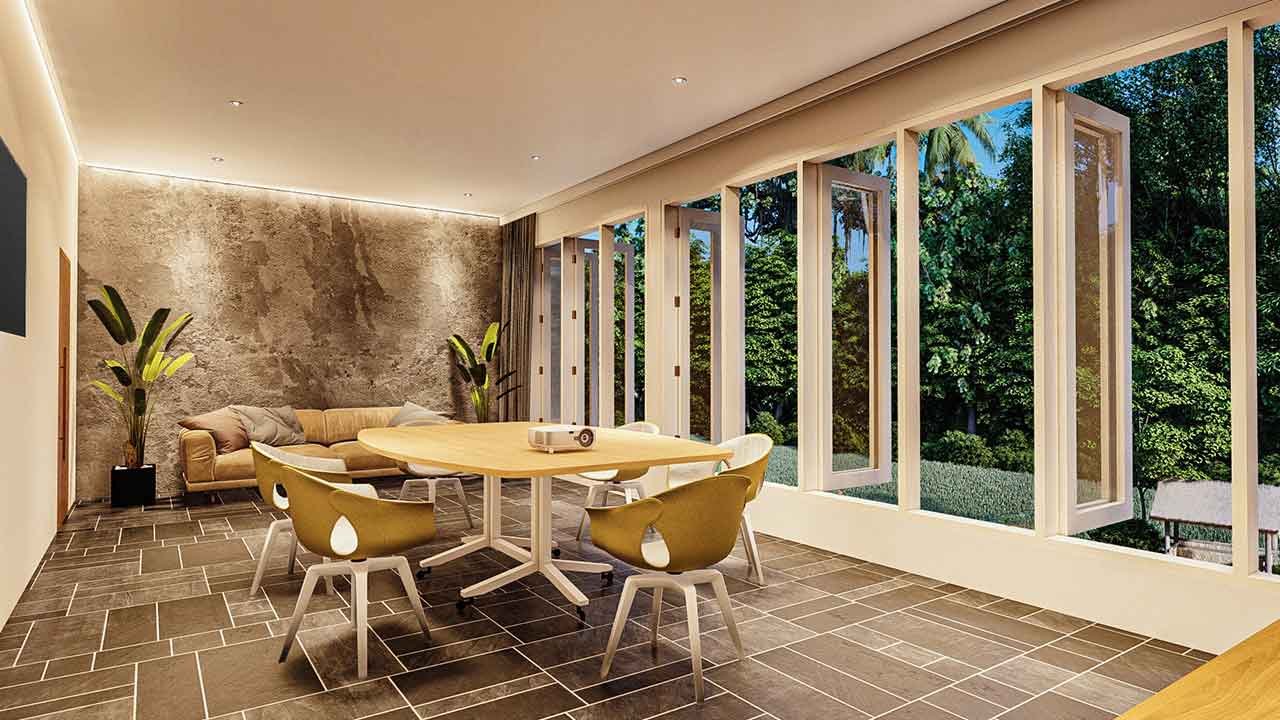 Customized solutions tailored to every content creator, entrepreneur, and leader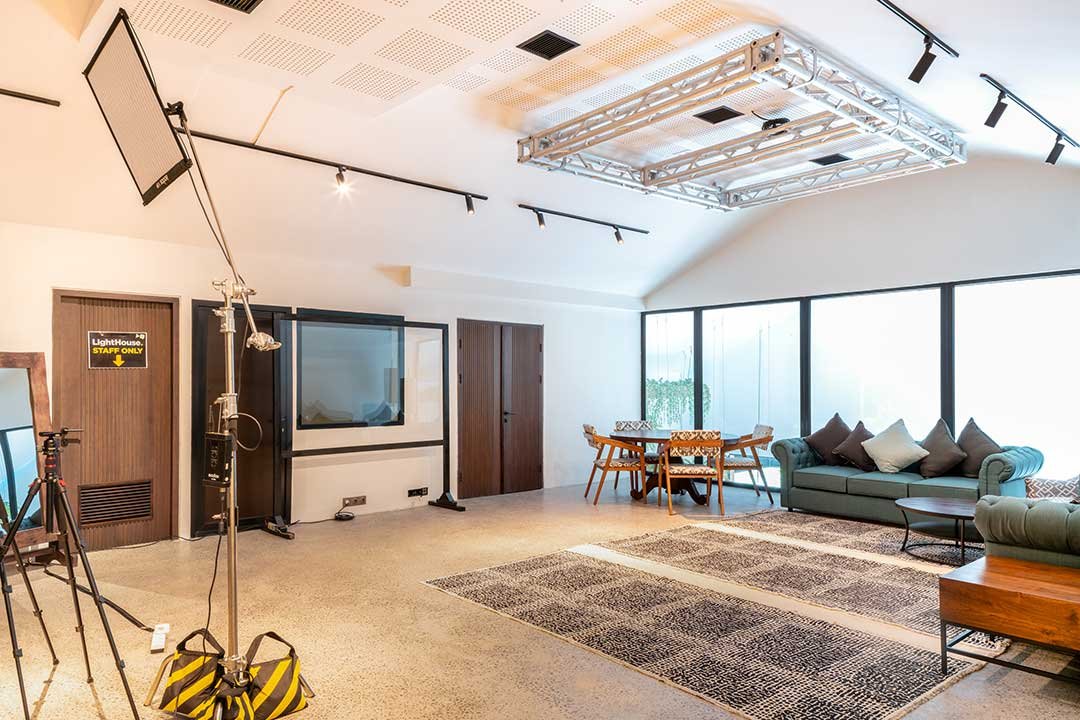 Our ambition is to create and develop tailor-made offers for all entrepreneurs, providing specific spaces for brainstorming and creation, in order to best support the development of our members.
Lighthouse is fortunate to have a great view of the rice fields from its terrace and lounge areas. These are ideal for relaxing or holding an informal meeting.
But if you want to organize a seminar, a webinar, or have an important meeting on Zoom, we place you in a fully equipped private meeting room that we arrange according to your tastes and needs.
Meeting rooms that can fit projects of all sizes
At LightHouse, we know that in order to make big things happen we need to meet and exchange with each other. Whether you are a Lighthouse member or not, choose the place that suits and inspires you the most among our different meeting spaces.
Whether it's a classic meeting, a workshop, a conference, a creative brainstorming session, or a recorded intervention, Lighthouse can accommodate every project and adapts flexibly to your needs.
All meeting facilities are equipped with high-quality audio and video capabilities, and our friendly staff is always at your disposal to set up everything according to your requests. We also offer catering and can bring you any drink, meal, or snack while you are conducting your meeting. You can focus on your project while your project manager takes care of the rest!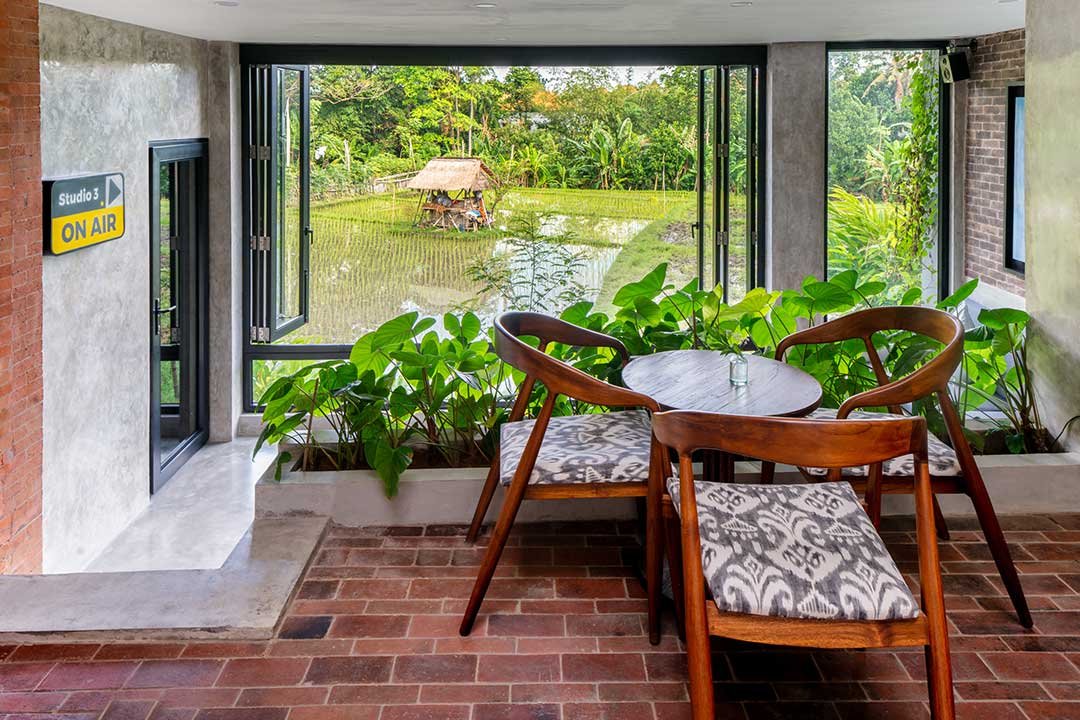 Come work and co-create in our meeting space in Bali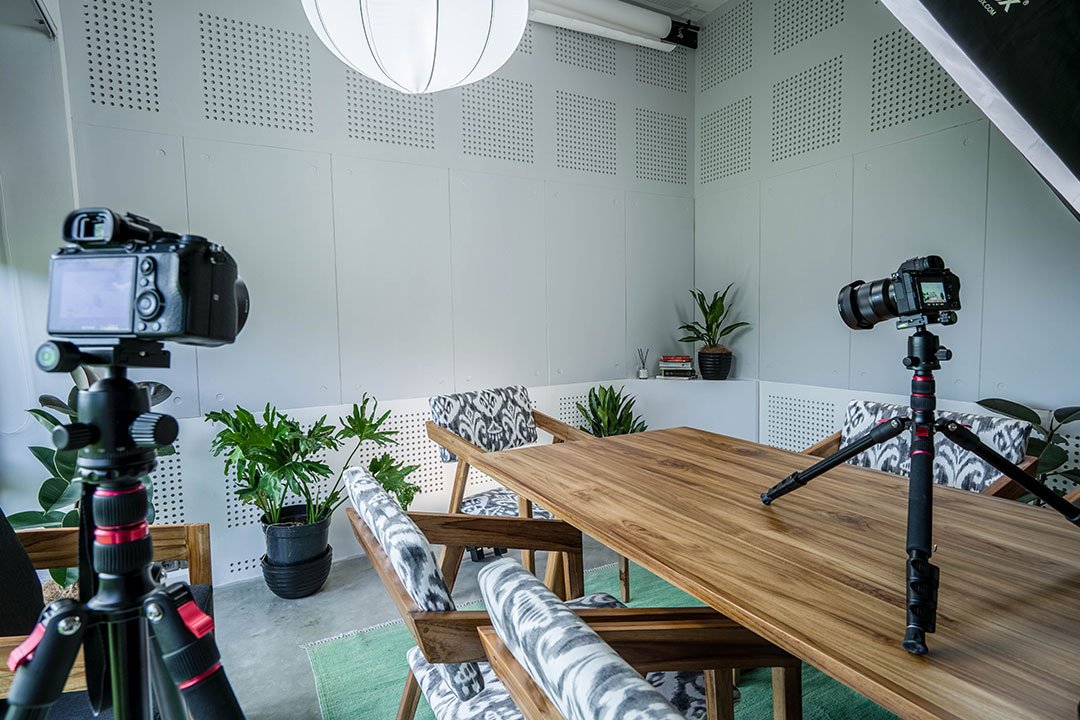 Do you want to get together with your team to think, brainstorm, break new ground, and create something amazing? Use our meeting spaces available to all Lighthouse members and non-members.
Take advantage of our high-end digital tools, as well as a wide range of accessories and arrangements such as lounge chairs, high desks, sofas, whiteboards, plants, and other decorations.
Come collaborate with LightHouse and effectively share your skills, expertise, and knowledge with the world.
Copyright © 2023 LightHouse. All rights reserved.