Why Lighthouse is Bali's New Home For Creators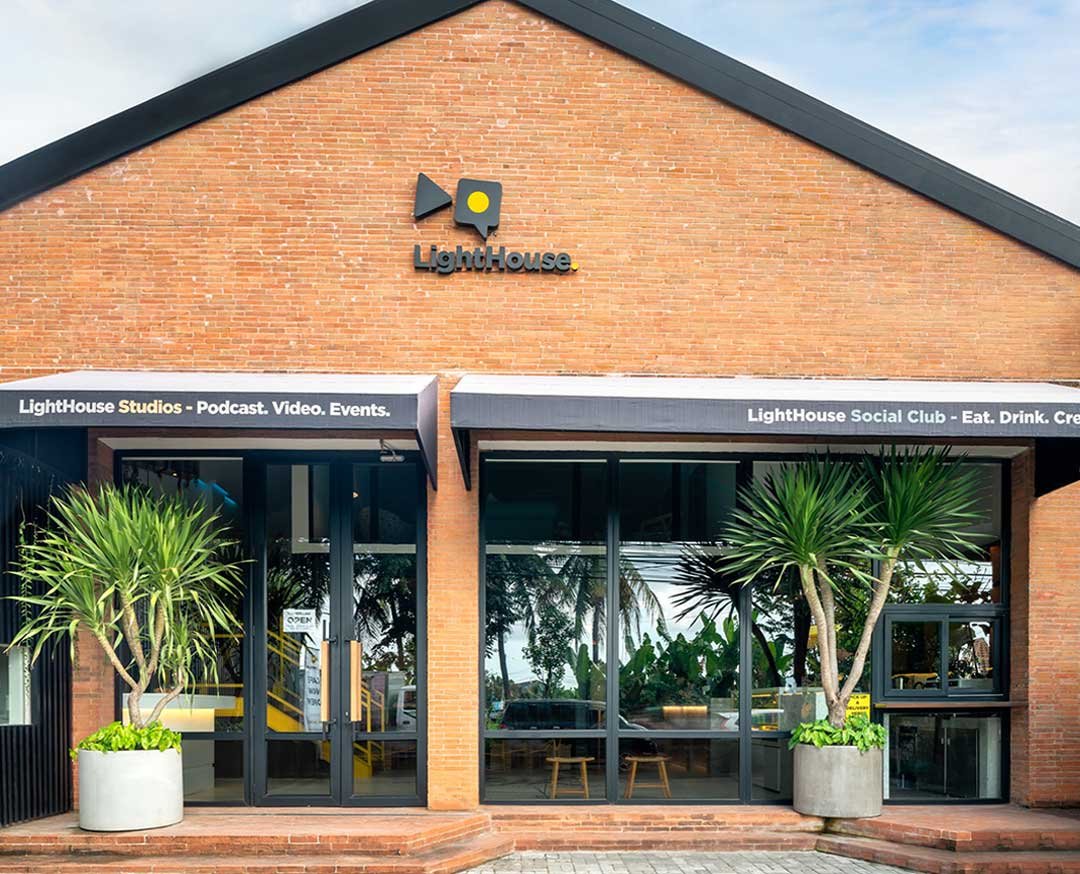 #1 The Space and Everything in It
From the comfortable couches, chairs, and tables, to all the curated artwork, plant-life, fancy smells, great music, and air-con, Lighthouse was built to be the place creators can call home.
#2 Refreshing View
If we know anything about creators, it is that staring at walls won't help you in summoning your creativity. Sit back and be creative with an amazing rice paddy view in front of you. The color green is known to enhance creativity afterall.
#3 Best Coffee On The Island..
Having partnered with Expat. Roastery, and having our skilled baristas in house, we got the best coffee on the island to boost your focus and keep you going throughout the day.
#4 ..and Our Complete Menu Selections
Nourishing food, smoothies, juices, healthy bowls, snacks, and a full bar for those times in need, you can find everything you'd need to make sure your body and mind stay fueled up.
#5 The Studios (Of Course)
Ready to create? Each of our 3 acoustic-treated professional studios are less than half a minute walk away. With state of the art equipment in the hands of our super star team on the ground, creating epic content won't get easier than this.
#6 The Community
Hang out with like-minded people in the space and get inspired!
The space is built to become a center for Entrepreneurs, Creators and Change Makers from all over the world. You'll feel right at home.
#7 The Super Fast WiFi!
This is one of the most essential things that we often don't think about when choosing a place to create. You don't have to worry about getting cut in the middle of getting your best work done, we got your back on this one!
Looking for the perfect space for you to create and be creative?
Come visit us and have a tour around the space.
You'll love it here.
DM us to learn more about what you can create here at Lighthouse and how we can support you.
Copyright © 2023 LightHouse. All rights reserved.