Seminyak is one of the most popular destinations in Indonesia. With beautiful beaches, great shopping and nightlife, there really isn't anything else like it. But if you're looking for a change of pace and a deliciously nutritious meal in a beautiful, productive environment, check out this list of best cafes in Seminyak. The following 7 places offer everything you could possibly need while exploring or living on the island.
Lighthouse has quickly become Asia's most inspirational destination for podcasters, YouTube creators, speakers, authors, and entrepreneurs to shine their light on the world. This production studio is also a thriving cafe for entrepreneurs, leaders, changemakers, achievers, and creators from all around the world. The menu has been designed to help these great minds stay focused and energized throughout the day. You can get the best coffee on the island with your face masterfully drawn on it! Choose among a wide variety of options to fuel your creativity and energy the whole day.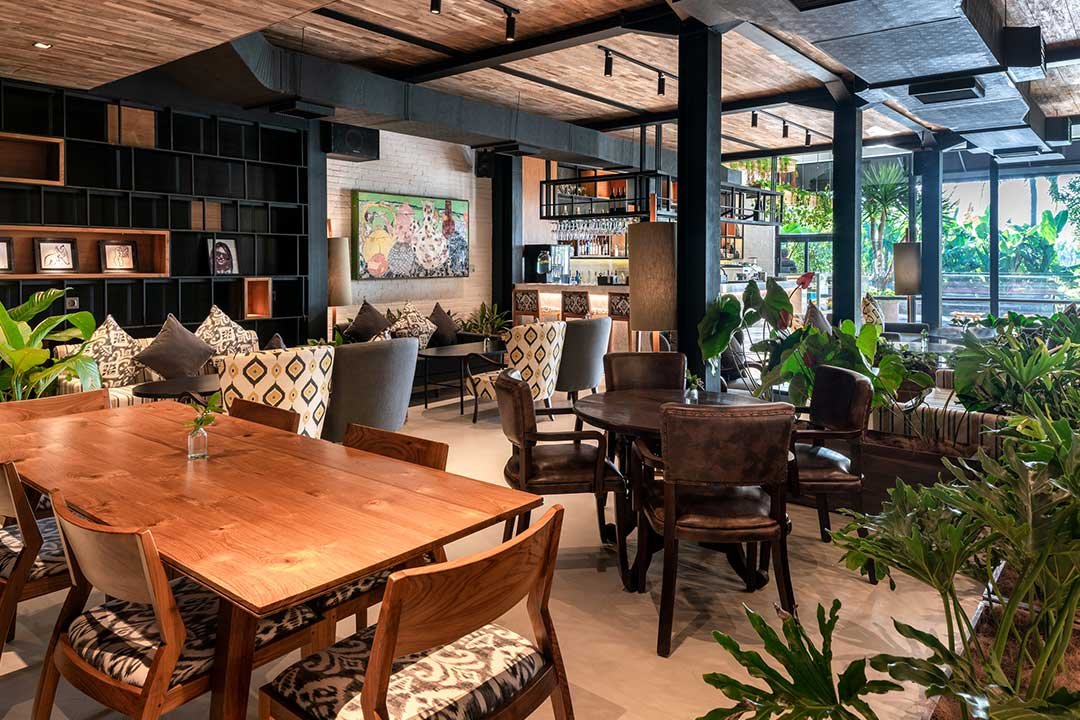 With over 20 years of experience creating healthy, delicious dishes, it is no wonder why Café Organic is always packed. The restaurant is owned and operated by Chef Rizky Suryawan, whose passion for cooking began at a young age. Today, Café Organic serves nutritious meals inspired by Balinese cuisine. They offer a variety of healthy salads, smoothies and juices, soups, hot and cold sandwiches, wraps, burgers, steaks, pasta, pizza, quiches, cakes, and desserts. They are committed to serving only the highest quality products sourced directly from local farmers. All ingredients used are certified organic, free-range, hormone-free, and GMO-free.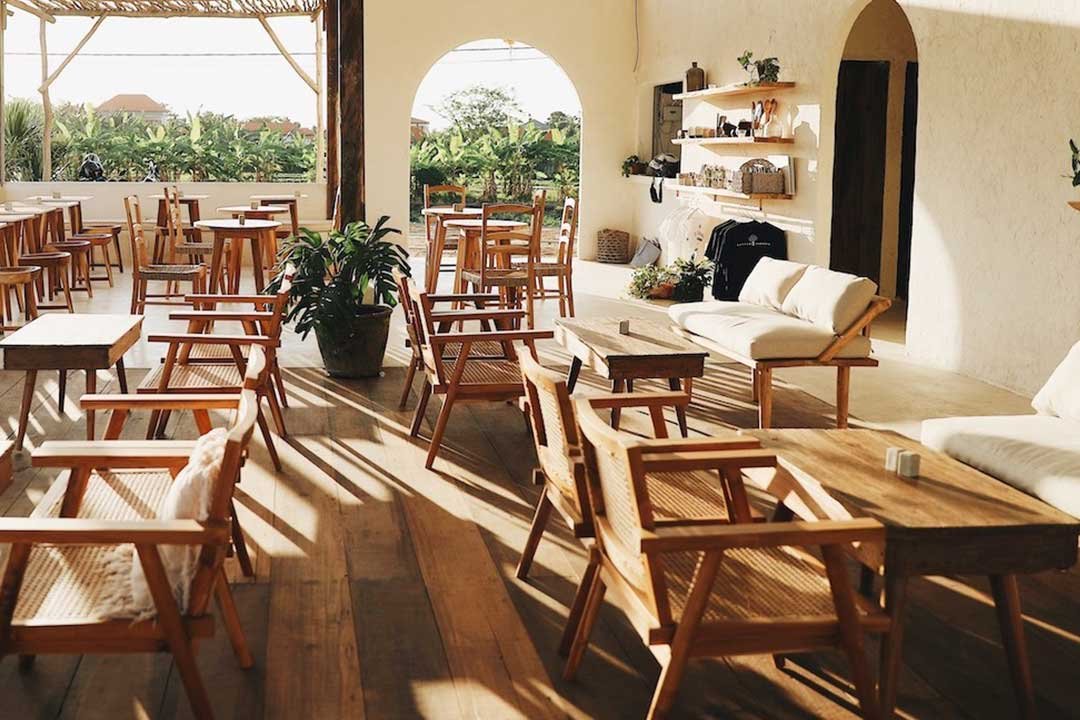 Coffee Cartels' mission is to bring people together through food, fun, and friendship. On top of its freshly baked goods and yummy dishes that are prepared using premium ingredients brought in daily. Coffee Cartel offers specialty coffees such as single origin, micro lot, seasonal flavors, blended beans, and ombre offerings. All coffees are roasted and processed daily, usually within 24 hours of ordering.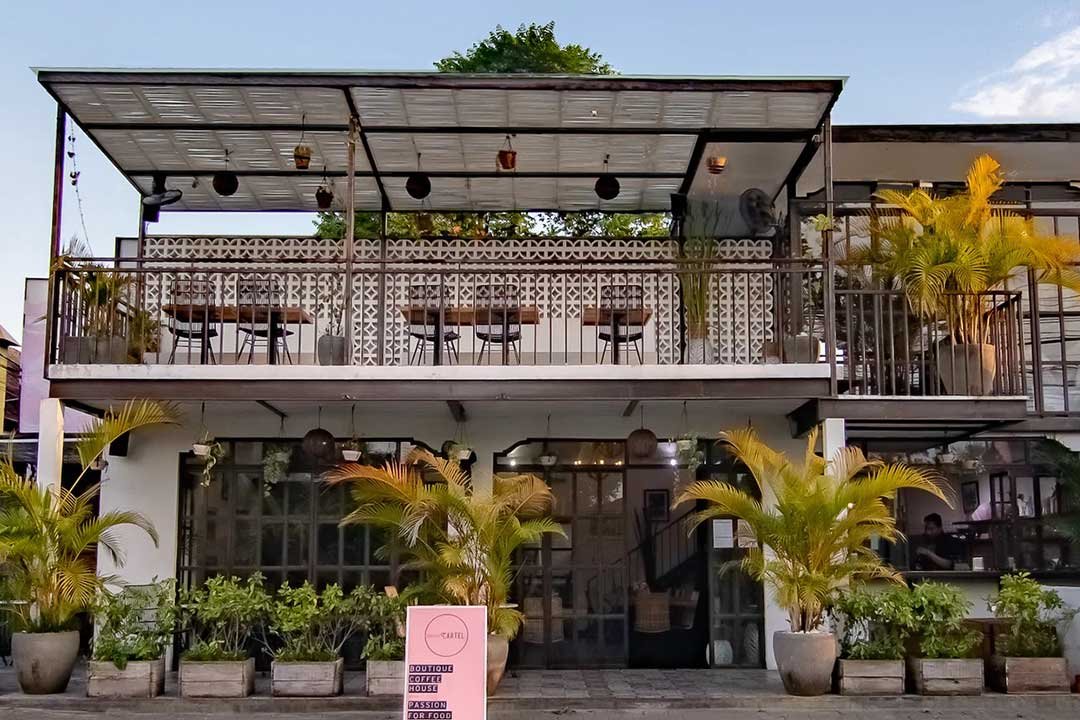 Sea Circus is a rainbow-colored institution in Seminyak that serves a variety of dishes ranging from traditional western cuisines such as fish tacos and acai bowls to Mexican favorites like burritos and margaritas. The place is decorated in a fun and funky way that makes it easy to spot even if you're just passing by. There are also plenty of seating options inside and out, making it great for groups of friends looking to dine together. If you're feeling adventurous, check out the seafood platter where you can choose from three types of prawns, calamari rings, mussels, grilled chicken wings, salmon, and much more. For those who want something a little lighter, try the acai bowl which is filled with fresh fruit and topped off with granola and yogurt. And if you're craving some pasta or pizza, Sea Circus also has you covered.
Café Kim Soo is a natural extension of Kim Soo's interior haven collection. Inspired by her love for home interiors and culture, she wanted to bring together the best things about both worlds. Kim Soo's collections are unique pieces for every room in your house. She brings you the best of European design, handpicked from France and Italy, and combines them with local elements like Balinese textiles, rich woods, and metals. All Kim Soo products are designed to make each room feel like a sanctuary. As a natural extension of the Kim Soo collection, Café Kim Soo offers simple and delicious classics. These include French toasts, Breakfast Fry Up, and all-day favorites like a refreshing Pitaya smoothie bowl, or avocado toast, all handmade from recipes passed down for generations.
At NOOK, you get the chance to eat among rice paddies while looking out over lush greenery. There are several places within the bookstore where you can sit down and enjoy food. One of those spots is the Dining Room. Here, you can feast on the Watermelon Sandwich, a treat that is reminiscent of summer. And yes, it tastes just like it sounds.
Neon Palms is located on the second floor above the iconic Bali Boat Shed in Seminyak. They are open daily for breakfast, lunch, and dinner with a unique concept that allows guests to enjoy the cafe and the rooftop bar at the same time. Guests can choose from a variety of flat bread tacos, Korean spicy chicken strips, king prawn sushi bowl, and much more. Their cocktail list features over 20 different cocktails. They're ranging from classic drinks like mojitos to modern creations such as the famous Neon Palms. NP is a mix of gin, pineapple juice, lemon, lime, and mint topped off with sparkling water.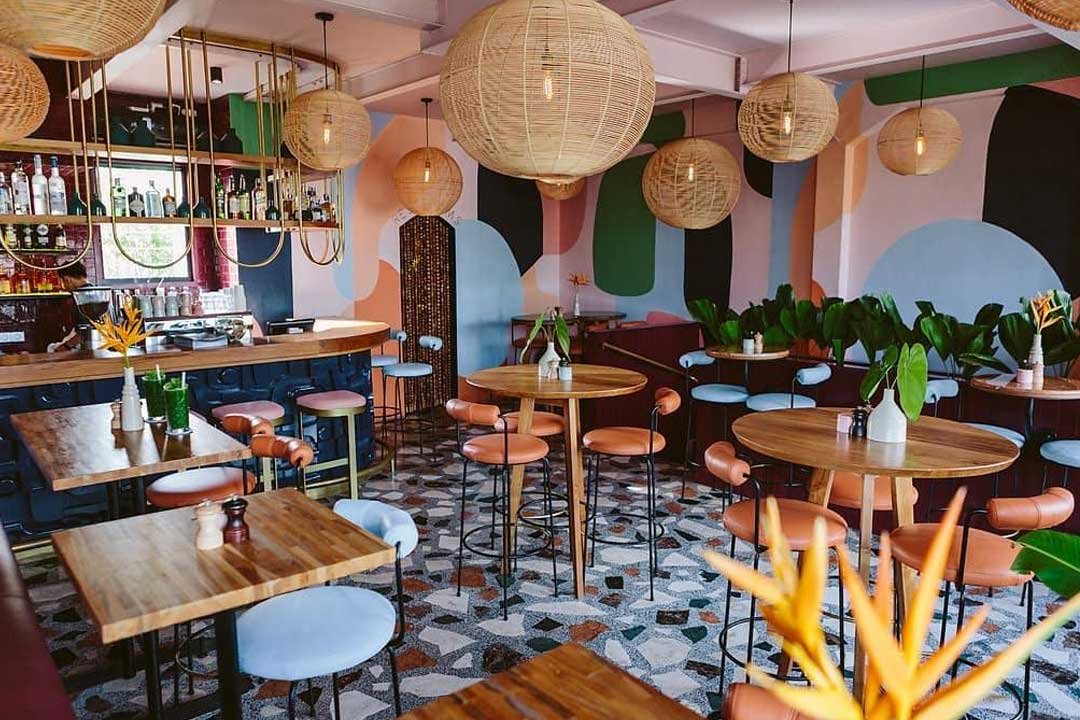 Copyright © 2021 LightHouse. All rights reserved.